I am a small business marketing consultant. I do many things; from helping you tell your story to developing and implementing marketing campaigns. But, my focus, the end game, is always the same;
to increase sales
. A new this or better looking that are fine, but if they don't grow sales, you've wasted your time. Right?!
Hamilton Wallace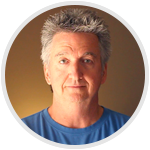 Software Success
Sales had fallen significantly from a year ago for this small software developer. With no marketing plan and nobody focused on marketing, they started to scramble.

Contractor Conquest
This contractor believed they were ready for marketing help once their patent for a new material was approved. I knew they were wrong.

Writing Victory
Learn why the president of a Fortune 500 company called the company after receiving one of our prospecting letters to book a seminar before she even knew the price.

Hamilton first managed and then taught me to run my Adwords Campaign. At one point I had so many leads from it that I had to pause it. I ran of out of resources to handle it.
James Russo, Consultant- Salesforce Implementation, Long Island, NY