I am a small business marketing consultant. I do many things. But, my work gets down to these fundamentals: attracting more of the right people; and converting more of them into a lead or sale.  In the middle of all that is your website. Need more leads?  Does your website suck?  Your message not getting through?  
You've come to the right place.  Start here.
Hamilton Wallace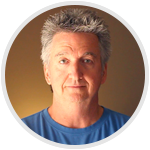 Software Customer Dev
Sales had fallen significantly from a year ago for this small software developer. With no marketing plan and nobody focused on marketing, they started to scramble.

Contractor Lead Gen
This contractor believed they were ready for marketing help once their patent for a new material was approved. I knew they were wrong.

Selling Training
Learn why the president of a Fortune 500 company called the company after receiving one of our prospecting letters to book a seminar before she even knew the price.

We hired Hamilton after nine months of trying (and not succeeding) at doing our own marketing. It was the best business decision I've ever made. I know he likes to say not to expect a a home run on the first swing, but he certainly hit one for us. The very first mailing worked and we had a client (the biggest in our history) from his Adwords campaign the first week it ran.
Jonathan Clark, Phoenix, AZ